Over the last five years, Southeast Asia has been one of the fastest-growing regions for ecommerce globally. The industry has particularly accelerated since 2016, with the increased investments from global leaders, the adoption of cutting-edge technology, and better ecommerce know-how.
For many brands, ecommerce provides immense opportunities, but it also profoundly disrupts their traditional way of working, interacting with consumers, and distributing products. It may already seem difficult to keep up with the pace of change, but growth is not about to slow down.
So what trends should brands pay attention to in 2020?
1. Acceleration of consumer adoption
In 2018, Google and Temasek predicted Southeast Asian ecommerce volumes to reach US$100 billion by 2025. In 2019, the two firms, together with Bain & Company, predicted that the 2025 volumes would reach US$150 billion, representing a 50% increase in just one year.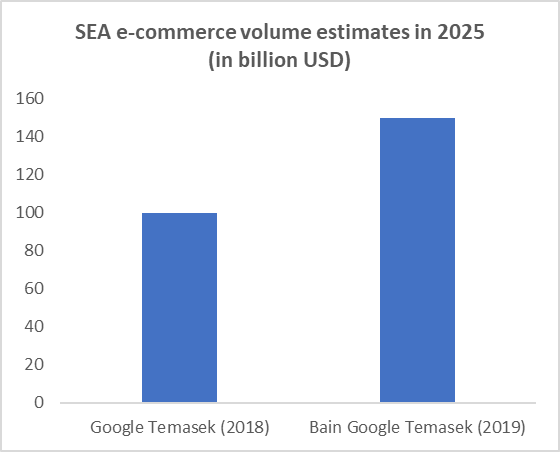 Today, there are many ecommerce platforms in the region with strong backing and robust marketing efforts.
In 2019 alone, four platforms raised – or were in talks to raise – a total of roughly US$1.7 billion. Tokopedia may secure US$1.5 billion before its initial public offering, while Tiki.vn is set to raise US$100 million. Bukalapak snapped up US$50 million in January, and Sendo banked US$61 million in November.
On top of this, Sea's Shopee has continued to invest US$1 billion in the last four quarters (based on the parent firm's adjusted EBITDA), with Lazada likely investing in similar magnitude. Besides strengthening their technology and logistics infrastructure, a good portion of these investments go into raising public awareness of ecommerce.
Shopee, for instance, has spent an estimated US$500 million in marketing in the last four quarters – assuming it consumes a majority of Sea's US$760 million sales and marketing budget. In Indonesia, it's also not unusual to have six different ecommerce platforms running TV ads simultaneously (Lazada, Shopee, Tokopedia, Bukalapak, JD.com, and Blibli).
The development of the digital ecosystem across other consumer touch points, including ride-hailing, food delivery, travel, and gaming, is also bolstering the adaptation of ecommerce as customers become more accustomed to transacting on apps.
Why you should care as a brand: For many brands, their share of online sales on total sales have started to reach massive thresholds (some have a 5% share, some are at 10%, and some have even surpassed 20%).
This is set to continue at a rapid pace in 2020. However, a brand's internal governance – particularly in the alignment of sales and marketing teams – can become a barrier to fully tapping into the market potential. We expect companies to rethink their internal structure to empower ecommerce teams, especially as online becomes an increasingly strategic channel.
2. Acceleration of brand adoption
Looking back at the region's recent ecommerce history, there has been a clear progression: Brands mostly refused to list their products on ecommerce platforms until 2016. Then, early adopters led the way (Philips, Unilever, P&G, L'Oreal, etc.). In 2017 to 2019, most mass brands in electronics, fast-moving consumer goods, and home appliances moved to online platforms.
In 2020, companies of all categories and all segments – from mainstream fashion labels, which are still not on online platforms for the most part, to luxury beauty brands, and even specialty and influencer brands – will embrace ecommerce platforms.
To facilitate this evolution, ecommerce platforms are increasing their focus on their branded offerings with:
Dedicated mall sections like LazMall, ShopeeMall, and Tokomall, increased exposure on platforms, and targeted marketing campaigns
More tools to showcase brand identity (e.g., sophisticated flagship stores and rich content product pages)
More tools to engage with consumers (e.g., newsfeed with video, livestreaming, and customer relationship management tools)
Hyper-personalization that will make brands mostly visible to their target audience only, reducing the risk of brand equity dilution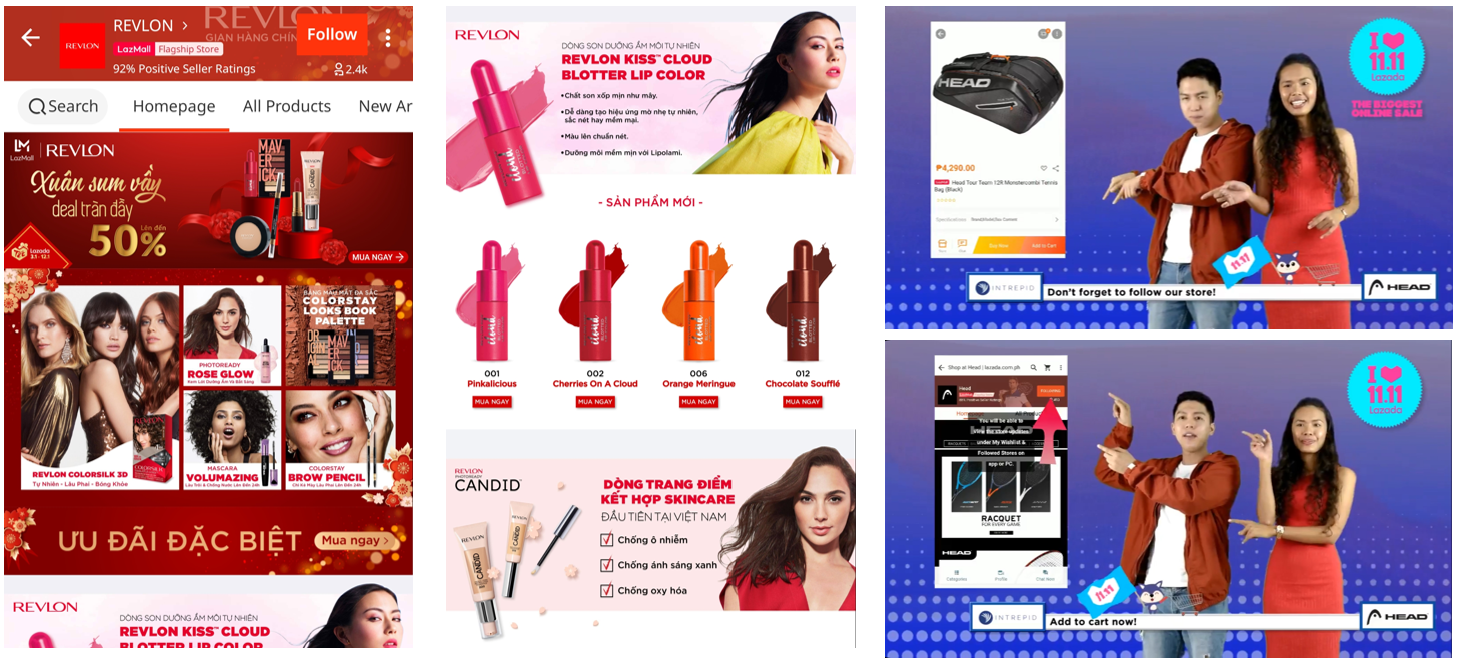 Why you should care as a brand: Competition will significantly increase, and companies will have to up their games from being present on platforms to having the most impactful e-store management in the market.
While some might try to develop teams in-house, most will prefer to partner with third-party ecommerce enablers to leverage their platform insights, expertise, automated tools, and economies of scale.
3. Brand.com vs. platform
As platforms are strengthening their tools for companies, they're becoming strong alternatives for a brand's own ecommerce website. Certain underlying market trends make us believe that only a few companies can aspire to have long-term success with their brand.com strategy.
App usage has grown quickly, and app transactions have become dominant. According to a report by Google and Temasek, 90% of Southeast Asians connect to the internet primarily through their smartphones and spend four hours on mobile apps every day. On average, that's an hour more than elsewhere in the world.
Major ecommerce platforms often mention that close to 80% to 90% of their sales are generated from their mobile apps – numbers that are very similar to those in China and significantly higher than in Western markets.
And as consumers don't frequently use more than five shopping apps on their phones, it's very unlikely that they will download a brand's dedicated app unless they are already very loyal customers.
The message here is that consumers may download your app, but unless it serves a purpose that's more embedded in their daily lives, they are unlikely to engage and will likely uninstall.
An ecommerce platform's infrastructure is also very difficult and costly to replicate for brand.com websites. It often involves payments (nationwide cash on delivery), delivery network integration – including reverse logistics management, and traffic acquisition.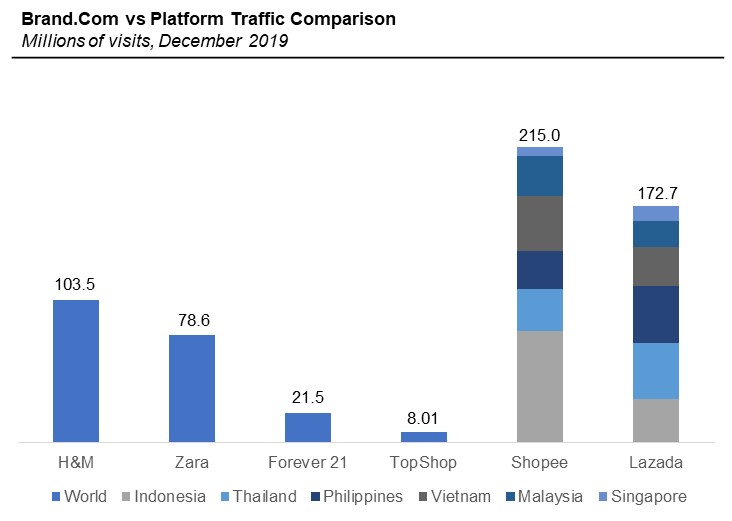 Why you should care as a brand: Many companies have unrealistic expectations for their brand.com website and make significant investments both in IT and digital marketing to drive traffic, but they often end up with disappointing results.
A growing number of brands will instead choose a different approach and invest in their stores on ecommerce platforms, which offer a strong early-mover advantage. The more sales a brand makes, the more the algorithms will recognize that it's popular and will give it more organic visibility over time.
Going platform-first is probably a winning strategy for most mass-appeal firms, but there are exceptions: Brand.com has a role to play for dominant companies in their category or niche players.
4. Platforms: the age of maturity
Unless there's a major disruption in the industry with a significant move from Amazon, it appears that the region's ecommerce landscape has entered an age of maturity. While competition remains fierce, the major players will begin to shift focus from aggressive customer acquisition tactics toward sustainable customer loyalty through enhanced service quality, customer loyalty programs, and shorter delivery times.
Why should you care as a brand: Companies can promote unique selling propositions rather than relying on price drops. However, they may need to invest more in promoting products and adding value to customers, as there will be fewer opportunities to free ride on sensational subsidies and promotional strategies.
5. Cross-border commerce
While cross-border channels have long existed on Lazada and Shopee, platforms such as Tokopedia, Bukalapak, and Sendo are now embracing it as a means of connecting overseas businesses and Southeast Asian consumers.
The past few years have seen a significant evolution in supporting infrastructure including more sophisticated cross-border logistics solutions, greater breadth in payment solutions, and reduced regulatory hurdles – all driven by joint efforts between the public and private sectors.
In early 2019, for instance, Alibaba and the Thai government signed an agreement to promote ecommerce development. This resulted in the establishment of a free-trade ecommerce zone in the Eastern Economic Corridor, with the potential to reduce lead times for cross-border ecommerce deliveries from five days to one day.
Given the large strides in infrastructure, the profile of sellers that are successful in cross-border ecommerce is also expected to shift significantly. In the initial stages of cross-border trade, sales were largely dominated by Chinese original equipment manufacturers (OEMs) supplying affordable and unbranded merchandise. Recently, however, manufacturers have opted to move up the value chain and create branded products at competitive price points to great success.
Beyond this, cross-border ecommerce can also act as a potential means for international companies, which are new to the region, to test the waters with local consumers. Such models in China, like Tmall Global and Kaola, have launched thousands of brands. With the promise of a large addressable market in Southeast Asia, it is likely that international firms will look to cross-border solutions as attractive channels to bolster their next avenue for growth.
Why should you care as a brand: Existing brands on ecommerce platforms can expect fiercer competition from new market entrants – from OEMs, original brand manufacturers, and new international brands – all with the capability to compete on price and content. Existing players may need to double down on investments to either grow or maintain their share on the increasingly competitive marketplaces.
6. Social and influencer commerce
To brands, influencers and social marketing have steadily evolved from a peripheral nice-to-have into a must-have. While we believe it is still in its infancy, influencer marketing will likely undergo greater structuring in 2020. In turn, this will serve three key objectives.
First, structural changes will allow brands to engage more seamlessly with influencers. Influencer management tools such as Capssion not only allow companies to identify relevant influencers by market and segment, but they also deploy tailored campaigns and track their performance. In turn, this will allow businesses to tap into millions of fans across the region.
Second, influencers will focus on seeking new avenues for monetization. Ecommerce will be the primary monetization lever. Zilingo, for instance, has developed in-house capabilities to support influencers in creating fashion labels – from design, manufacturing, fulfillment, and delivery.
Third, influencer marketing is likely to extend beyond traditional channels as ecommerce platforms roll out new engagement tools. As of 2019, both Lazada and Shopee have rolled out in-app livestreaming across the region, with more engagement tools likely to roll out in 2020. New players are entering the market, too, such as recently launched Youpik in Thailand, which can help influencers monetize their follower base.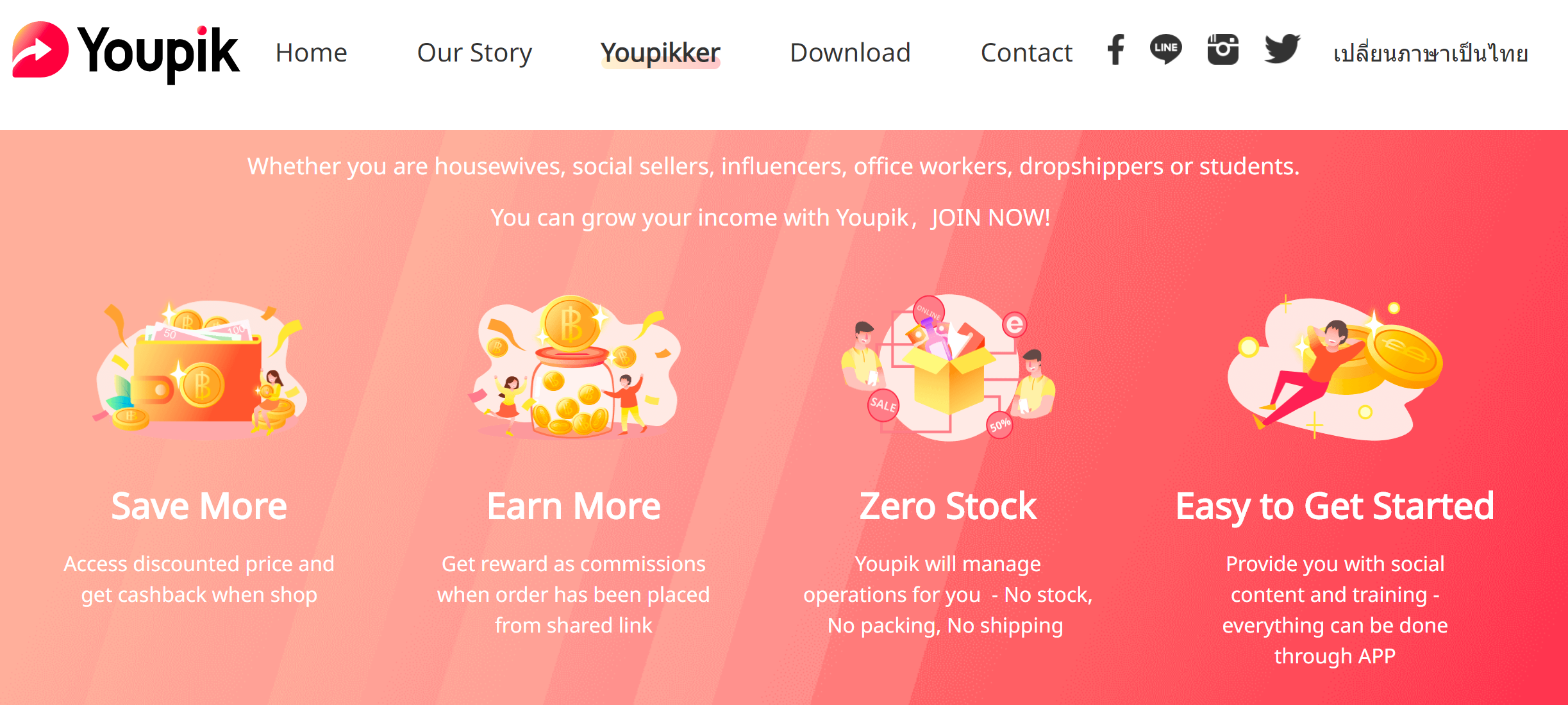 Why you should care as a brand: Influencer marketing has become an increasingly important component of a holistic digital marketing strategy. However, implementation can pose a challenge, particularly when you factor in the six vastly different markets in the region.
New companies, services, and tools have been rolled out across Southeast Asia to ease the process for brands to identify and manage influencers and allow them access to monetization opportunities.
On one side, companies have started to embrace social platforms like Instagram and Facebook to capture the significant engagement opportunities tied to these platforms' huge user bases. So far, the commercial tools these platforms offer for firms to sell their products remain limited.
On the other hand, the ecommerce platforms are embracing social features and are quicker to build embedded commercial tools both for brands and influencers. 2020 will be a very interesting year in social and commerce, and early movers will reap significant rewards.
7. Fast-changing fulfillment landscape
More ecommerce platforms are increasingly offering their fulfillment services (Lazada, Tiki, Shopee, Tokopedia, JD.com), with heavy investments in advanced equipment and technology.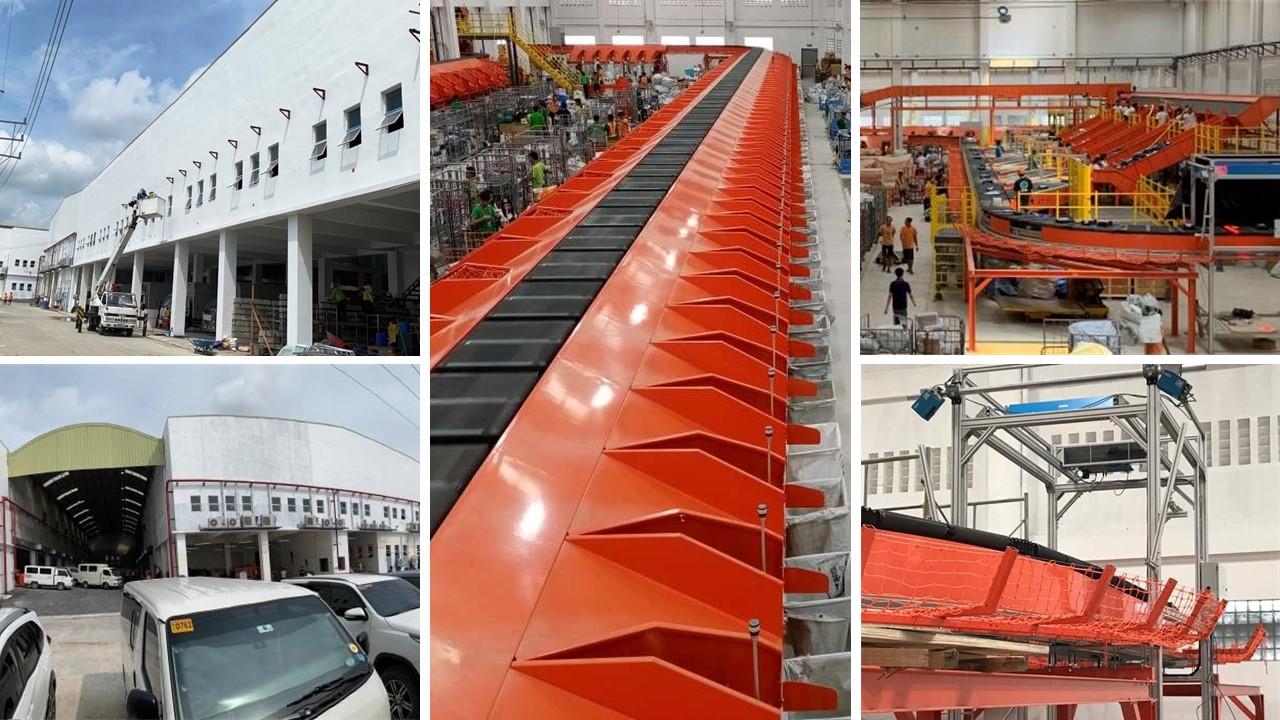 After the heavy investments in last-mile delivery throughout 2018 and 2019, there have also been many entrants into the fulfillment market, both emerging players backed by venture capital funds and global leaders from US or China. We expect this trend to accelerate in 2020.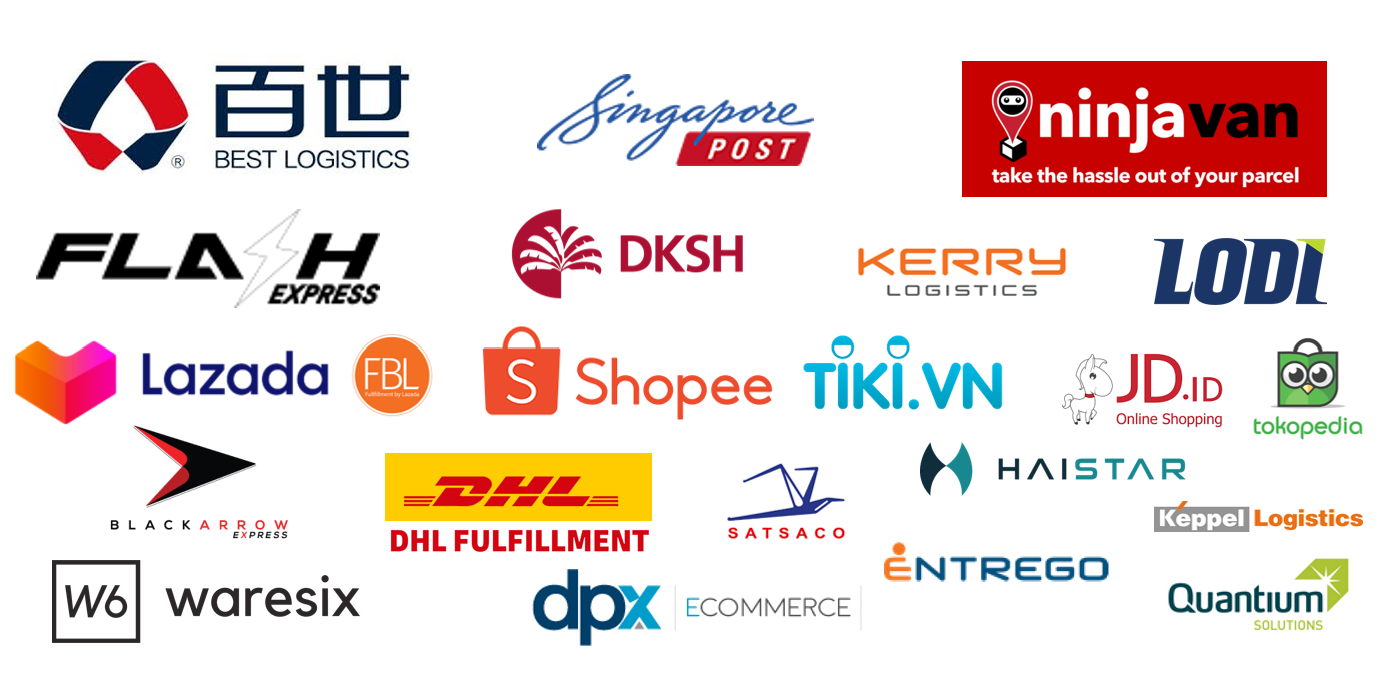 Why you should care as a brand: This space is changing fast, and the increased competition will bring prices down and quality up. We recommend observing the changes in the market closely, as the winners in 2019 won't necessarily be the winners by the end of 2020. Quality and affordable fulfillment will also become more and more common in the next 12 to 18 months.
8. Marketing: Year One of a revolution to come
China is becoming a trendsetter. Alibaba has long been a leading player in digital marketing, with their Alimama ad platform representing roughly one-third of all digital ad spend in China, which makes it one of the global leaders in digital advertising.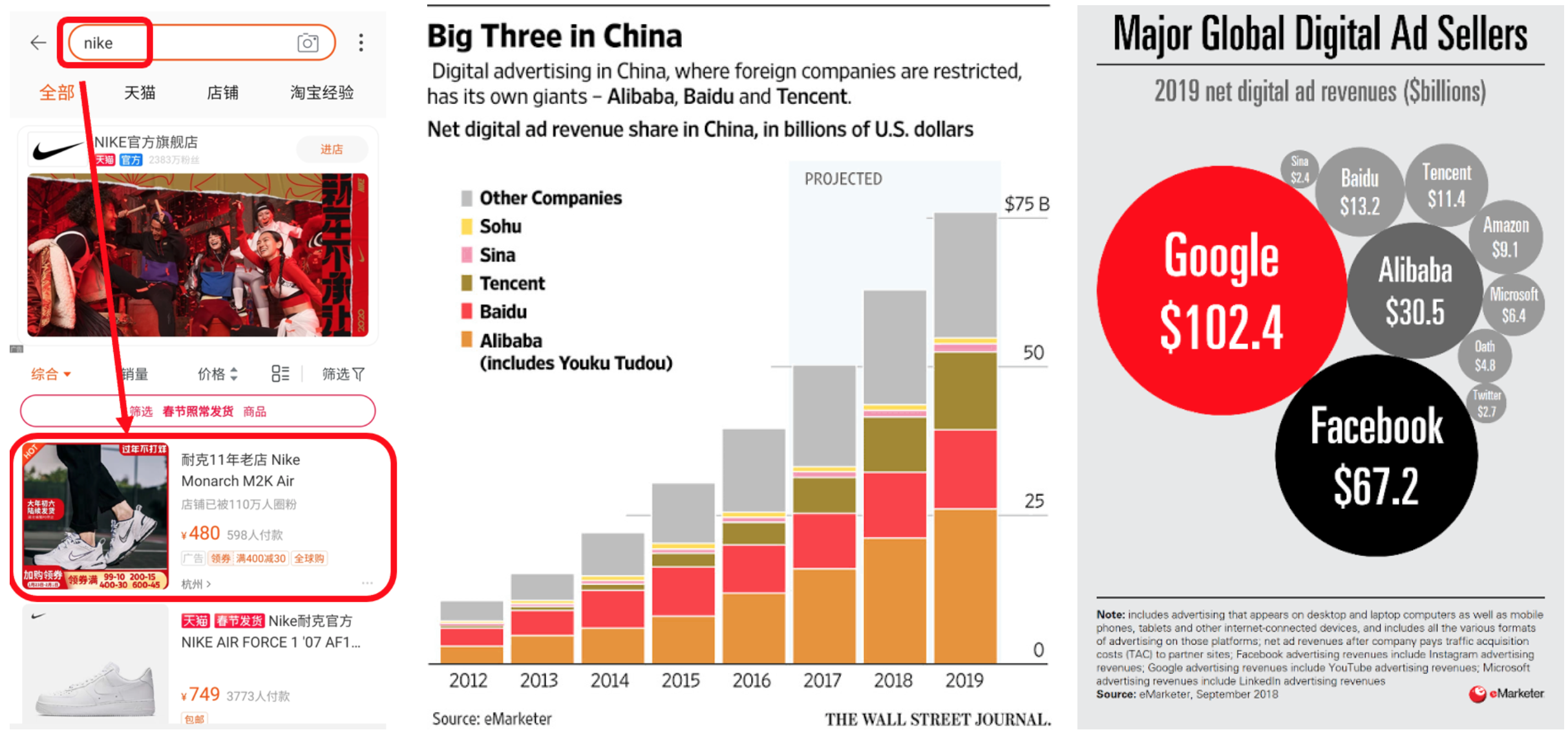 US ecommerce followed the same business model as well. Amazon launched its ad services in 2012, but it only recently started to ramp up efforts, giving it very prominent real estate.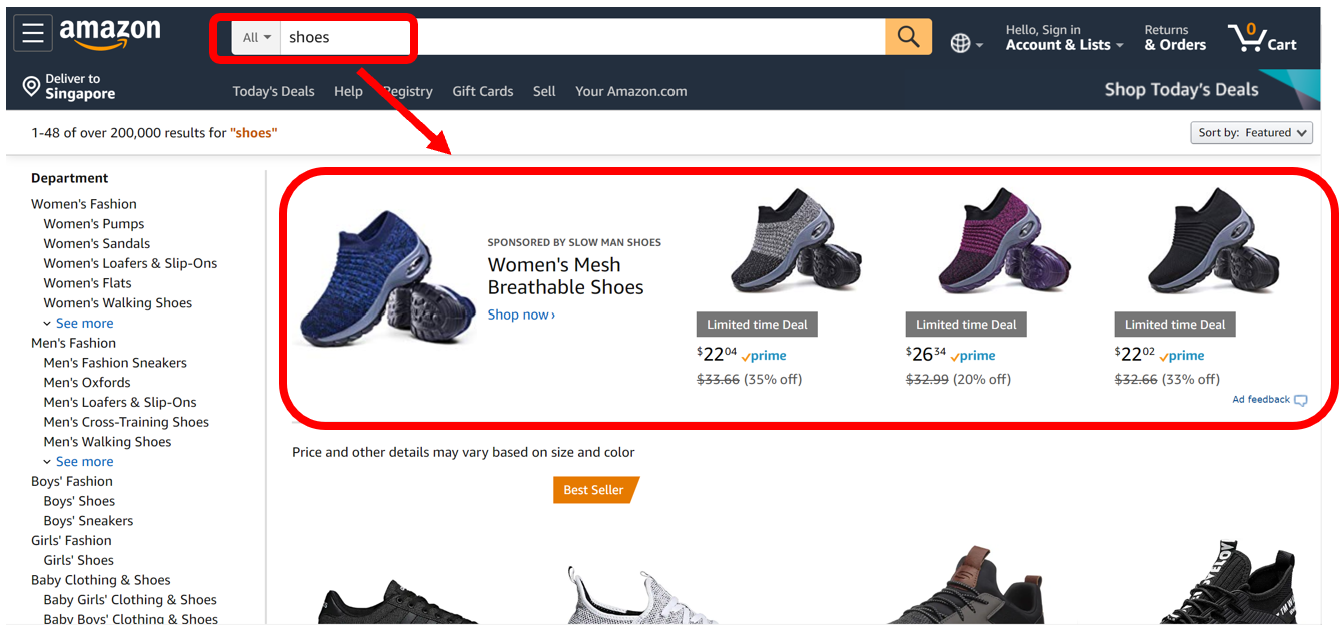 The impact on Amazon's bottom line has been extremely significant, bringing more than US$12 billion in high-margin revenues over the last four quarters, according to Amazon's quarterly reports.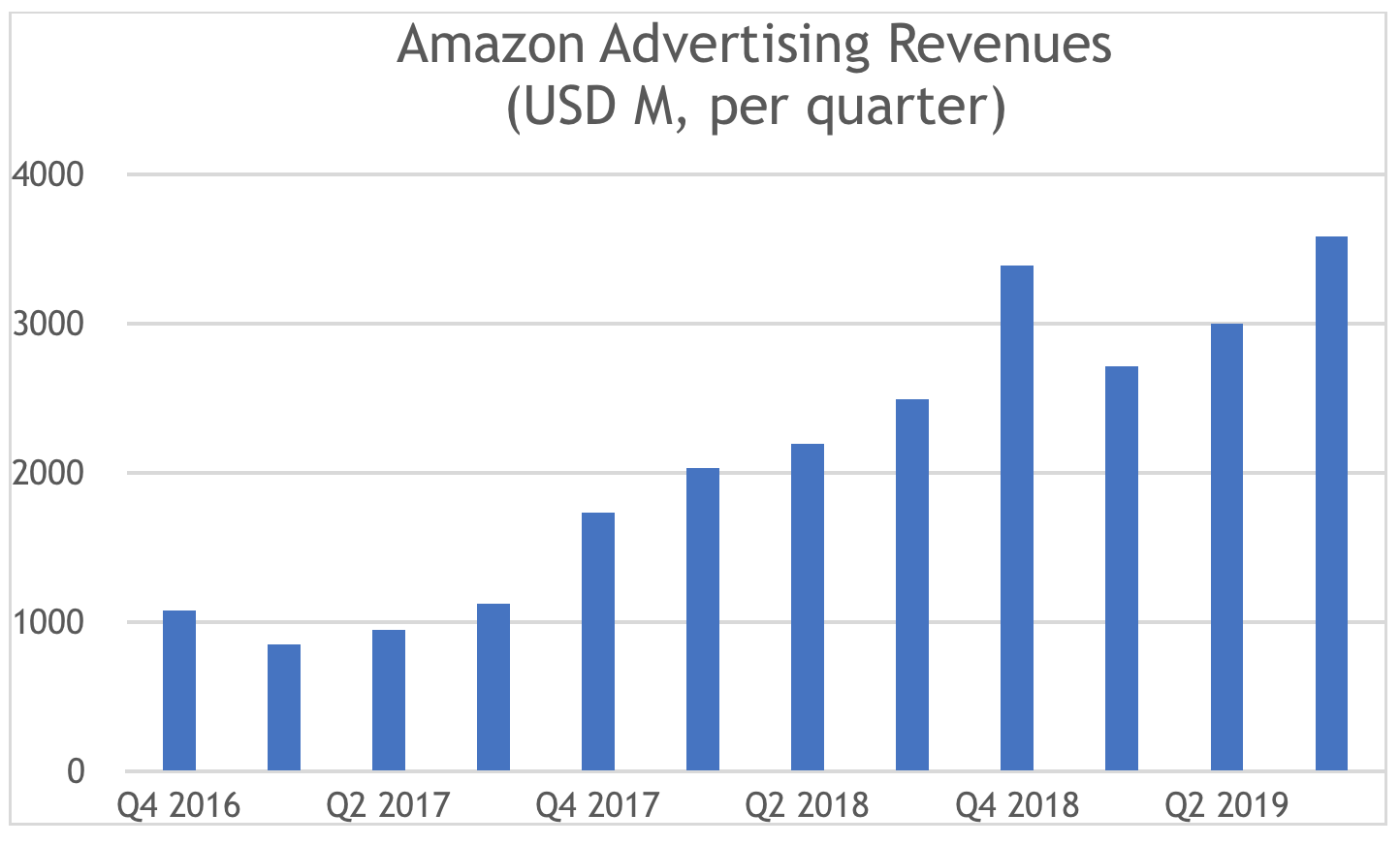 And this is a trend that other American players are looking at very closely, as this article on Walmart explains.
Southeast Asia will follow
As the region's consumers learn about brands online and as ecommerce platforms gain ground, it is a logical step to see players follow a proven business model.
Shopee and Tokopedia have set up their advertising solutions already, which are becoming popular among their seller bases. We expect more platforms to follow this route in 2020.
Why you should care as a brand: Similar to China and the US, we expect a significant shift of businesses' digital marketing budgets into ecommerce marketing, which requires different expertise. This will start to break silos between the marketing and ecommerce teams within companies and will require different know-how and skillsets on the agency side. We expect a shift from traditional agencies to specialized emerging players to allow brands to capture the full potential of these new marketing tools.